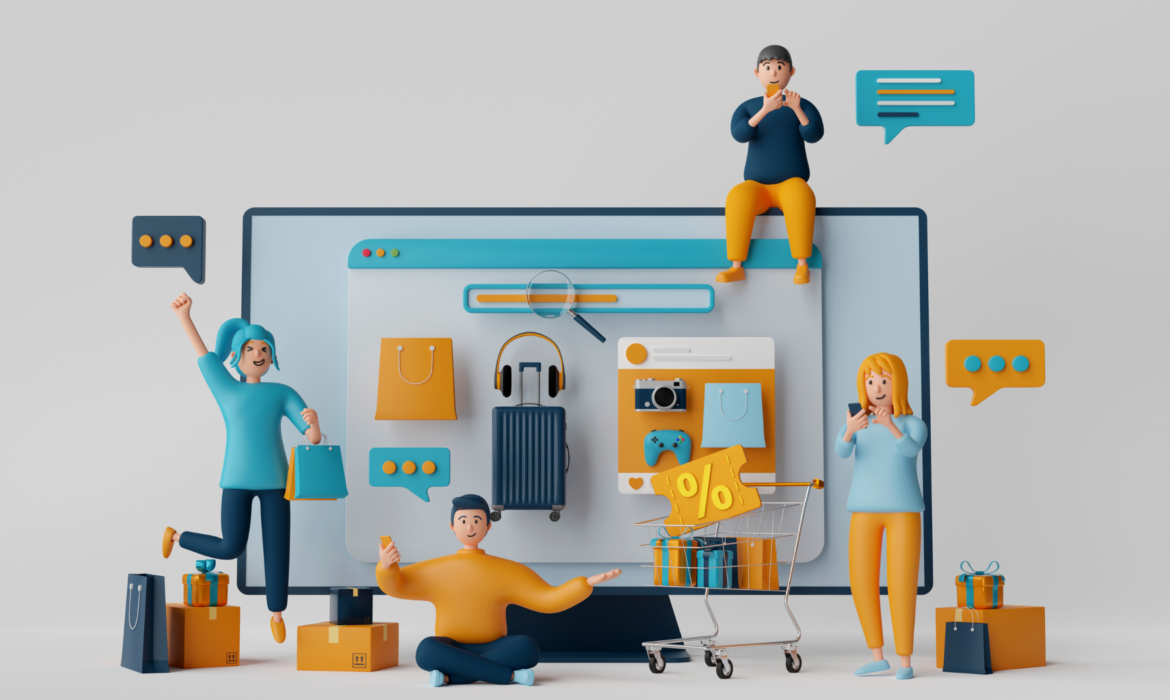 In today's digital age, home service businesses like plumbers, roofers, electricians, HVAC companies, and others can't afford to ignore the vast potential of the internet when it comes to generating leads and revenue. With more and more consumers turning to the web to find local services, it's essential for these businesses to establish a strong online presence. In this blog, we'll discuss five effective strategies tailored specifically for home service businesses looking to thrive in the digital realm.
Create High-Converting Landing Pages
Landing pages are the cornerstone of a successful online lead generation strategy. They serve as dedicated entry points designed to capture a visitor's information and convert them into potential customers. Here's how home service businesses can make the most of landing pages:
A. Clear and Concise Messaging: Your landing page should have a crystal-clear headline that communicates the primary benefit of your service. Keep the content clear, concise and focused, highlighting what sets your business apart and what your customers life will look like after using your services.
B. Compelling Call-to-Action (CTA): Use persuasive language in your CTA, such as "Get a Free Quote" or "Book Now." Make sure it stands out visually, using contrasting colors and a prominent position on the page.
C. Mobile Optimization: Ensure your landing pages are mobile-friendly, as many users access websites from smartphones. A responsive design ensures a seamless experience across all devices.
D. Trust Signals: Include trust-building elements, such as customer testimonials, certifications, or industry awards, to instill confidence in your potential customers.
E. Lead Capture Forms: Keep your lead capture forms simple and ask for essential information like name, email, and phone number. The fewer fields, the higher the conversion rate.
2. Harness the Power of Paid Google Search Ads
Paid advertising through Google Ads (formerly known as Google AdWords) is a highly effective way for home service businesses to target potential customers actively searching for their services. Here's how to make the most of paid search advertising:
A. Keyword Research: Conduct thorough keyword research to identify the terms and phrases potential customers are using when searching for your services locally. Use tools like the free Google Keyword Planner to find relevant keywords.
B. Targeted Ad Copy: Create compelling ad copy that speaks directly to the needs of your audience. Highlight your unique selling points, special offers, and key benefits.
C. Geotargeting: Use geotargeting settings to ensure your ads are displayed to users in your service area. This helps you reach the right audience and maximize your advertising budget.
D. Monitor and Optimize: Continuously monitor the performance of your ads and make data-driven adjustments. Test different ad variations, keywords, and bidding strategies to improve ROI.
3. Optimize Your Google My Business Profile
Google My Business (GMB) is a powerful tool that can significantly impact your online visibility and local search rankings. To optimize your GMB profile:
A. Complete Your Profile: Ensure all sections of your GMB profile are filled out accurately, including business name, address, phone number, hours of operation, and category. Add high-quality photos of your recent work and storefront (if possible).
B. Request Customer Reviews: Encourage satisfied customers to leave reviews on your GMB profile by sending emails with a link to your review page. Positive reviews build trust and can improve your local search ranking.
C. Post Regularly: Use the GMB Posts feature to share updates, special offers, and relevant content. This keeps your profile fresh and engaging for potential customers.
D. Respond to Reviews and Messages: Engage with customers by responding to reviews and messages promptly. It demonstrates your commitment to customer service and can influence others' opinions.
E. Monitor Insights: GMB provides valuable insights into how users are finding and interacting with your business. Use these insights to refine your online strategy.
4. Answer Calls Promptly and Professionally
While you're doing all this work to get people to fill out a form or give you a call, it's crucial you handle calls effectively:
A. Swift Response: Ensure someone is available to answer calls during business hours, and strive for a quick response. Research shows that prompt responses increase the likelihood of securing a new customer.
B. Professionalism: Train your staff to answer calls professionally, providing their name and a friendly & informative experience for callers. This positive impression can go a long way in winning customers.
C. Call Tracking: Implement a call tracking software like CallRail to measure the effectiveness of your marketing efforts. This allows you to identify which channels are driving the most calls and make informed decisions.
D. Scripting: Develop scripts or guidelines for call handling to ensure consistency in your communication and messaging.
E. After-Hours Options: Consider offering after-hours or emergency call services to capture leads outside of regular business hours.
5. Create Irresistible Offers
A compelling offer can be a game-changer for home service businesses looking to attract more customers. Here's how to craft an offer that stands out:
A. Free Quotes or Consultations: Offering a free quote or consultation is a powerful incentive for potential customers to reach out. It reduces the perceived risk and cost associated with hiring a service.
B. Discounts and Promotions: Consider running limited-time discounts or promotions to encourage immediate action. Highlight the savings customers can enjoy by choosing your services.
C. Guarantees and Warranties: If applicable, showcase any guarantees or warranties that come with your services. This builds trust and confidence in your work.
D. Bundled Services: Create value by bundling complementary services together at a discounted rate. This can entice customers to choose your business over competitors.
E. Exclusive Packages: Offer exclusive packages that cater to specific needs or scenarios, such as "Emergency Repairs" or "Annual Maintenance Plans."
Home service businesses have a tremendous opportunity to generate leads and increase revenue online. By implementing these five strategies—creating high-converting landing pages, harnessing the power of paid Google search ads, optimizing Google My Business profiles, handling phone calls professionally, and crafting irresistible offers—you can position your business for success in this very competitive online landscape.
Remember that consistent messaging, monitoring, and adaptation are key to achieving sustained growth and staying ahead of the competition in the ever-evolving digital landscape.