Are you facing difficulty getting improved rankings for your senior home care industry website? If yes, keep reading. The senior care industry is comprised of skilled nursing facilities, social services agencies, and assisted living facilities, so competition is strong and you need to find a way to stand out.
SEO or search engine optimization is a crucial part of digital marketing. Depending on your niche and the keywords you want to target, the time it will take for SEO to work may differ. Another thing that creates an impact is your SEO strategy. Implementing the right strategy will ensure the best results.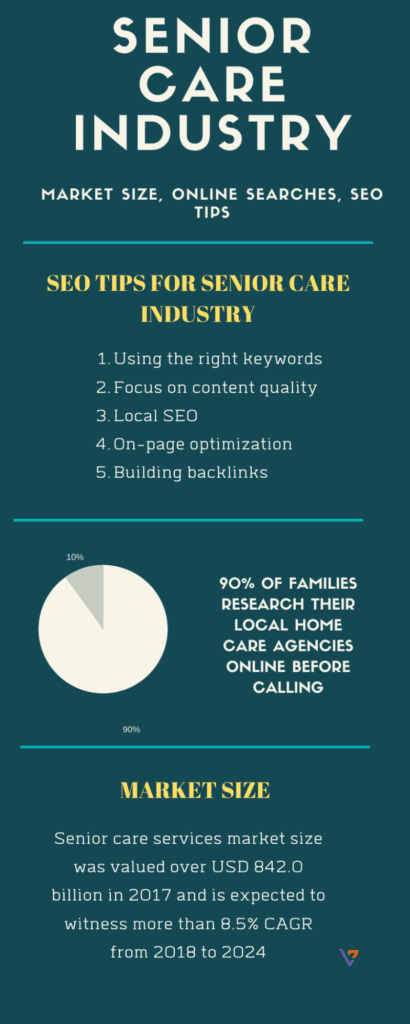 SEO for In-Home Senior Care
With more seniors using the internet and searching for queries on the web, leveraging SEO for elder care service websites can be really helpful and boost your website up to the top of the search engines. Here are some home care SEO tips you should focus on:
Use the right keywords
One of the essential things to keep in mind while doing SEO for your website is focusing on the right keywords. Keywords can create a significant impact on the success or failure of your SEO campaign. When getting started with an SEO campaign, it is vital to target the right keywords. Doing it incorrectly can result in your website ranking for the wrong keywords, which could ultimately mean your website will get visitors with low intent. To make sure whatever keywords you target are right, you need to make use of different keyword research tools. Some of the best keyword research tools are Ahrefs, Semrush, and Moz.
Focus on content quality
Once you have decided what keywords you want to target, the next step is to develop a content strategy. When it comes to search engine optimization, one thing you should not ever compromise on is quality content. Not paying proper attention to content quality means you will have a hard time getting higher rankings on giant search engines like Google, Bing, Yahoo, etc. Over time, Google introduces many algorithmic updates, and these updates are executed to improve users' experience by providing them with high-quality and relevant content. Make sure your content strategy is focused on different content formats like text, video, audio, and images, and is always up-to-date and relevant.
Local SEO
Local SEO is an essential part of SEO, and especially for the senior care industry. It will provide increased visibility to your live-in care website. Do you know that as many as 46% of all Google searches are local? Hence, not focusing on local SEO means you will be missing out on a lot of business. Apart from ranking your website page on Google, what's more important is getting higher local search rankings. We all know that Google is the largest search engine in the world, and the company has made local SEO easier with its Google My Business (GMB) platform. Luckily, listing your local business on this platform is super easy! With a GMB listing and proper local SEO, whenever someone searches for assisted living for the elderly or a similar query, Google will show your business on maps right away.
On-page optimization
On-page optimization is another critical part of SEO. With poor on-site or on-page SEO, search engines will have difficulty understanding what your website and its content is all about. There are various on-page factors you need to take into account, which includes the page title, meta description, header tags, content optimization, and more. When you want to only rank for low competition keywords, on-page optimization would be enough. You then may not require the need for off-page optimization.
Backlinks
Backlinks are links from other people's websites to your website. When you add another website's link on your website, you provide a backlink to that website. Many marketers focus their most attention on creating more and more backlinks. In reality, it is essential to focus on quality and not quantity. Your website might have tons of backlinks, but if they are not from an authoritative website, it's not worth it. Also, low-quality backlinks can ruin your SEO campaign. Hence, after on-page optimization, the next thing you need to focus on is building backlinks from authority (high-quality traffic) and relevant websites.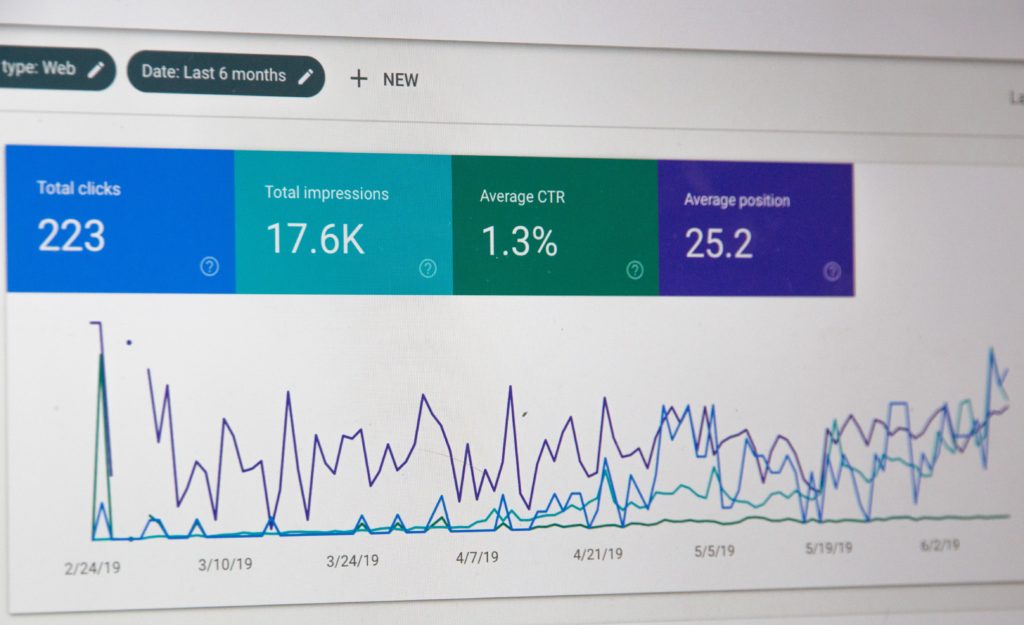 Final Thoughts
SEO experts say that there are over 200 factors that determine the ranking of the website. Focusing on all of them is almost impossible. However, you can focus on factors that create the most impact for your business on search rankings.
Have questions about SEO for your website? We're here to help. Reach out below!