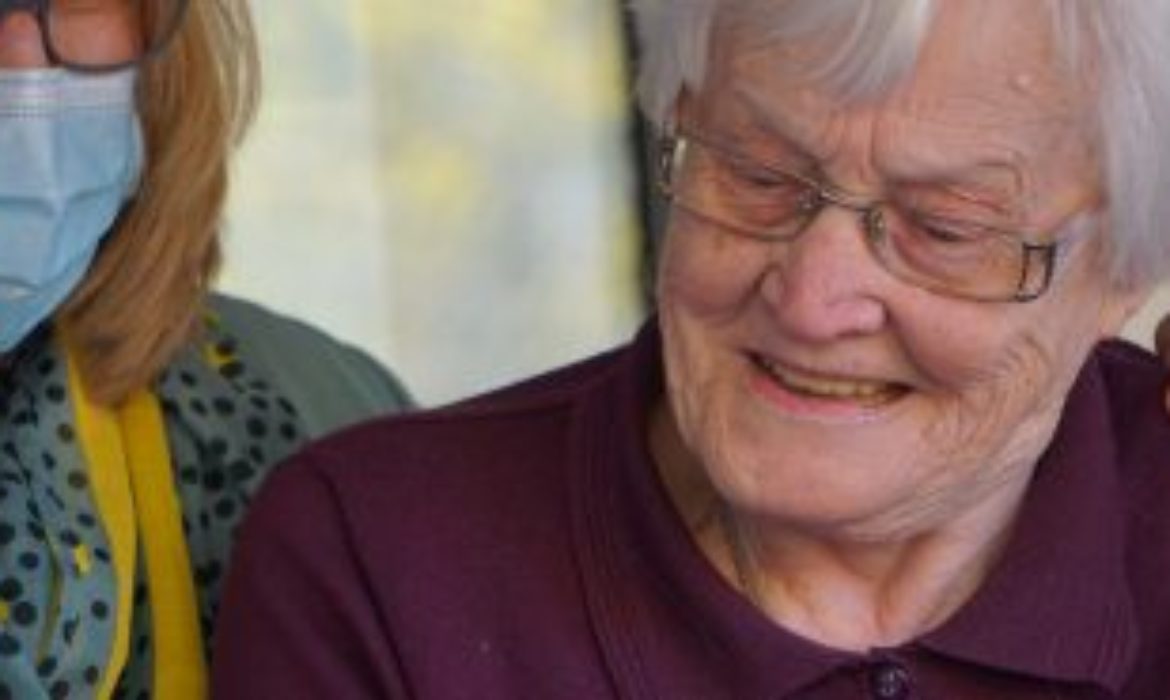 In 2020 the senior care industry was hit hard worldwide by the Coronavirus. Many companies had to find ways to adjust their routines to accommodate the daily unknown.
Ad campaigns began to show different results than they had in the past, and many companies were dealing with volatile cost-per-clicks and even more volatile clicks in general. Competitors began to amp advertising dollars to make up for lost revenue and prepare for the unknown.
With the Coronavirus still plaguing our world today, uncertainty still exists and the world of senior care will change as we continue to care for the elderly.
A new era of "stay at home" orders and "socially distanced" norms will mean your advertising should look different than it used to.
Below are 6 changes you should make to your advertising if you haven't already:
1. Website Changes
If you don't already, you absolutely need to update your website to include detailed information about the coronavirus and what you are doing as a company to stop the spread and keep everyone safe.
To stay ahead of your competitors, it's important to include information on your website to answer any common problems seniors may be facing. Be the one to help with loneliness during this time, or how to help family members of loved ones stay safe and nurtured through self-isolation.
2. Search Queries & Trends
Undoubtedly, our searches in 2020 weren't necessarily "normal". Our searches included Coronavirus and COVID and how to stay safe every day. A large number of searches included how to keep seniors safe, either in their own homes or in the care homes they may have been in.
Google Trends showed an increase of more than 25% in "elderly" and "senior care" searches alone over the past few years. Knowing this could mean increasing your bids for these terms, or making sure you have the most compelling ad copy when you show up on these searches. Use Google Trends to discover new searches and predict upcoming ones moving forward.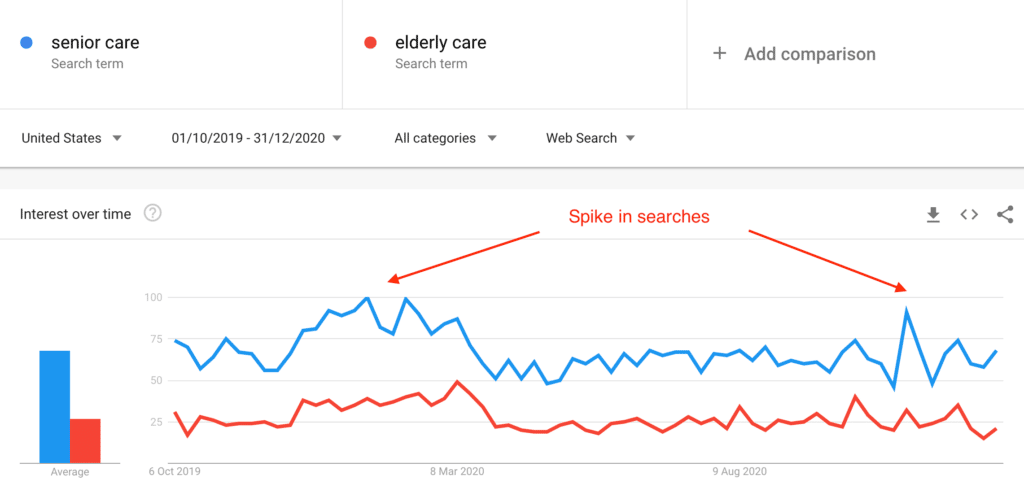 3. Extensions
Update your sitelink and callout ad PPC extension to include your safety information on your website and any actions your making to keep everyone safe!
4. Ad Copy
Your ad copy needs to take into account who's the one reading the ad. 60% of people only read headlines, which means you need to say the right thing to the right person, right away.
Some ad copy ideas to consider (depending on who you're speaking to and if you're looking to help clients or recruit):
Care In The Safety Of Your Own Home
Care That Makes A Difference
Stay Safe At Home
Home Care For Loved Ones
Expert Senior Care At Home
Some additional "Power Words" you'll want to include in your ad copy to grab attention are the following:
Above and beyond

Accredited

Approved

Authentic

Authority

Better

Best

Cancel anytime

Certified

Dependable

Expert

Genuine

Guaranteed

Professional

Protected

Research-Backed

Reliable

Trustworthy

Verified

Worry-Free
Be careful with your ads and using sensitive coronavirus words as they may get flagged/rejected (especially on Facebook & Google). This goes for PPC and Image ads.
5. Reviews, Listings & Google My Business
Update your Google My Business to include COVID-19 details and what you're doing to keep everyone safe. It will also be important to make sure you have your website, business hours, email and phone number up to date so people can easily contact you.
Getting reviews are one of the most important things for senior care companies. You'll want to politely ask for these as often as you can, and have reviews on Facebook and Google. You can login to your Google My Business account and get a link to a review, which you can easily share by email with your clients.
Make sure your business is on every possible listing website. Yelp, Glassdoor, and Yellowpages to name a few. When a new potential client or potential hire looks for more information on you, you want to give them exactly what they want to see.
6. Recruiting
Your recruitment process might look a little different now. It's important to keep carers just as safe as seniors, since they'll be working closely together every day.
Hiring new carers should include zoom video call options instead of in-person interviews.
Be prepared for some of the questions you may get asked:
How are you keeping me and my family safe?
Do you have enough PPE?
Will you tell me right away if I've been in contact with someone who has been infected?
Has pay increased with the higher risk?
How do I take care of someone who has been infected with the virus?
Having answers for these within your business and during an interview will be paramount to your future success.
Lastly, google ads, social media and indeed sponsored continue to help greatly with applicant flow during this time and moving forward.
Have any additional questions about this? Get in touch with us below!